General Information
The Young Members Committee provides hiking, biking, skiing, kayaking, climbing, white water rafting, and other outdoor adventure through classes, special events, and other recreational fun targeted to people in their 20's and 30's. Meet other young members, and help your group to grow through activities and socials.
See an up-to-the-minute list of all YM Activities.
Please note that all CT-AMC Young Member events, though intended for participants in the 20's -30's age group and are run by Young Members, with young members interests in mind, are open to all. View the AMC activity participation policy.
If you have not participated with our group before, please be sure to call or email the hike leader for the hike (or other event) in which you would like to participate. This will help you to choose a hike that is at your level for mileage, pace, strenuousness, weather concerns, etc. The leader can also help with what to bring, like water, food, gear.
We have moved our email list to Constant Contact. Please join the list here.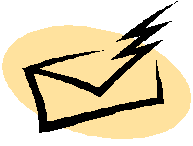 It's the best way to stay informed on group events!
See the Photo Album!
The AMC Young Members Group is a part of the Connecticut AMC chapter. Find out about AMC membership on the new members page.